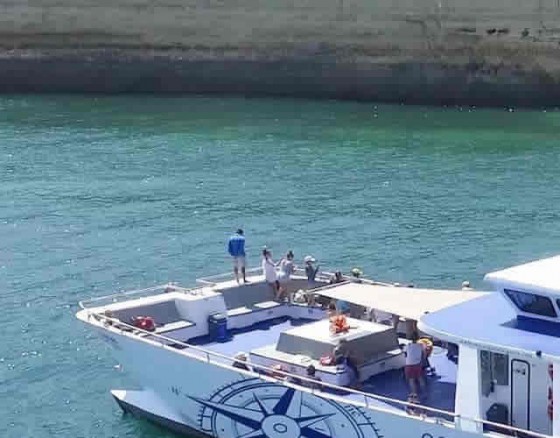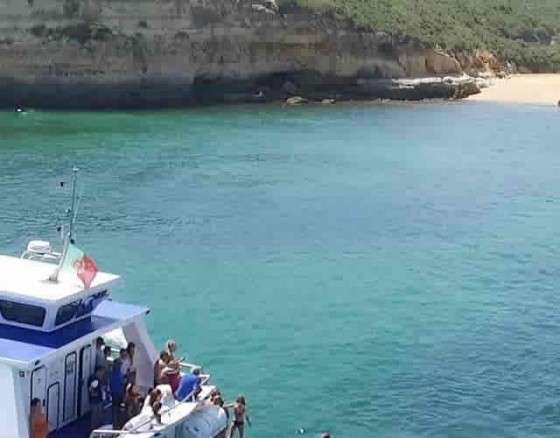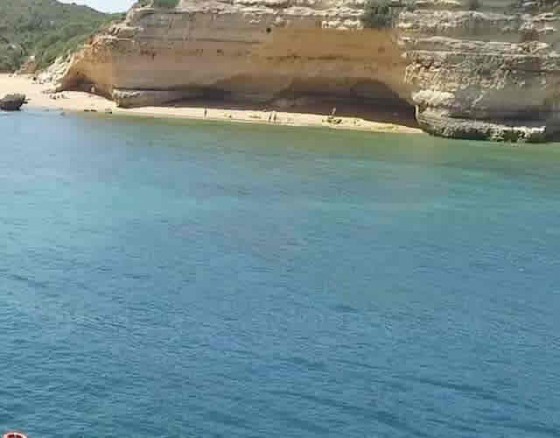 Beach BBQ Cruise
Cruise the coastline and enjoy a beach BBQ
One of the best value-for-money boat trips in the Algarve. The Albufeira Beach BBQ trip includes the caves and coastline tour, the grottos, dolphin search, swimming, drinks, relaxation, beach BBQ and more, the trip lasts 5 to 6 hours and sails at 10.00 am.
The Albufeira BBQ Beach Cruise is one of the best and most popular boat trips available on the Algarve. You will arrive at your chosen marina either by transfer or by foot and you will make your way to the gate or pontoon given to you in your itinerary. The boat is a large catamaran ideal for cruising the coastline of Albufeira and the Algarve, the boat will sail as far as the Snr da Roche caves and grottos where you will be given a unique tour that can only be seen from the sea, where you will be awestruck by the beauty of the Algarve coastline. After this we will sail back trying to find dolphins (not guaranteed) along the way we will stop for swimming and snorkelling, time to sunbathe all the while chilled tunes will be playing through the boat's onboard music system. Finally and the giveaway is in the name we will stop just before Albufeira and have a BBQ on the beach where you will be served a selection of BBQ meats and fish, accompanied by salads, potatoes, fruit and drinks. Once everyone is back on board the boat we will cruise back to the marina that you departed from either Albufeira marina or Vilamoura marina.
There are so many different boat trips and cruises that run from Albufeira that it is almost impossible to choose which one is best, so Portugal Rocks have taken the trouble to showcase the best trips available for your stag, hen or group weekend.
Whether you are staying in Albufeira or Vilamoura (which is a short taxi ride away) we have selected the best boat trips from both Albufeira and Vilamoura marinas. Including the Beach BBQ cruise, the caves and coastline tour, the grotto exploring cruise, the dolphin search and the sunset cruise.
Distance:
3 kms from centre
Price: €60.00per ticket
Destination:
Vilamoura, Algarve, Portugal
Share Beach BBQ Cruise as a stag night idea: