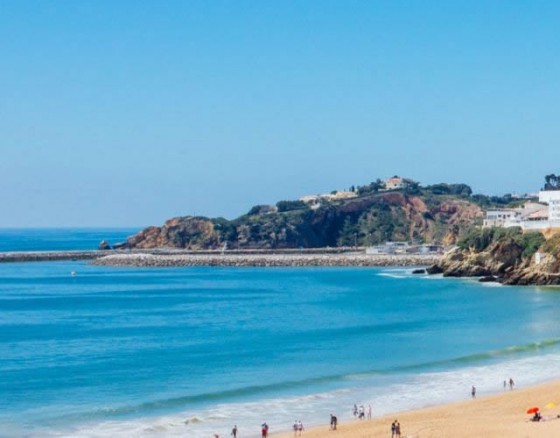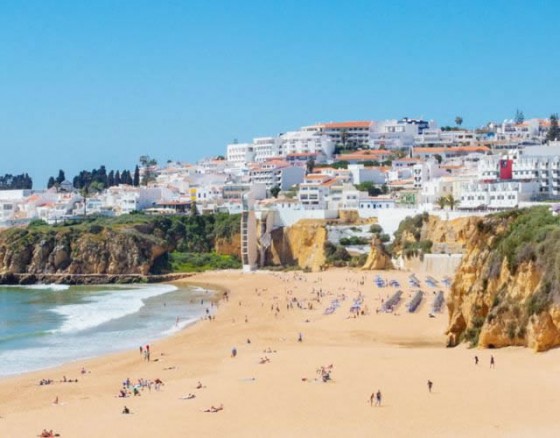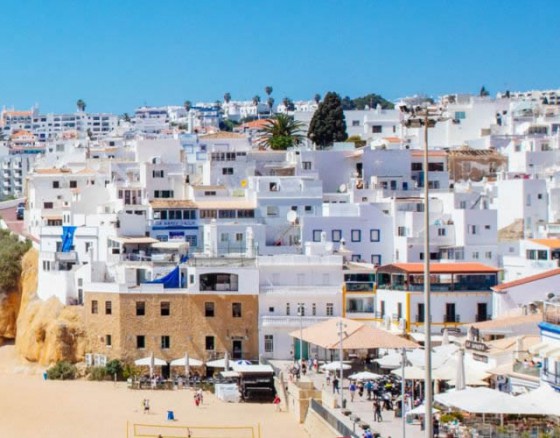 Fishermans Beach
Praia dos Pescadores
Probably Albufeira's most famous beach, Fishermans beach or Praia dos Pescadores in Portuguese takes its name from the original industry that used to run this small town before tourism arrived in the 1960s. Hundreds of boats could be found pulled onto this beach and each morning at sunset they would set sail to bring home their catch to sell at Albufeira's once busy fish market. Now the fishing boats have been replaced by beach beds and beach bars and at sunrise, you can join the throng of tourists who walk, run and jog along the golden sand all year round.
Fishermans beach serves the old town of Albufeira and like Oura Beach in the new town, to the east, it is flanked by bars, restaurants, shops and cafes. You can literally walk from the street onto the sand. But for even the laziest travellers the beach actually has an escalator that runs from the town to the sand, so there are no excuses.
For the food lovers there are a huge number of restaurants in the Old Town and none are move popular than the handful that runs along the actual beach with views out to sea in the evenings its the perfect place to have a glass or 2 of local wine and watch the sunset. The one really popular restaurant has featured on various tv shows and is called O'Ruina or The Ruin and its well worth a visit.
Share Fishermans Beach with your friends: