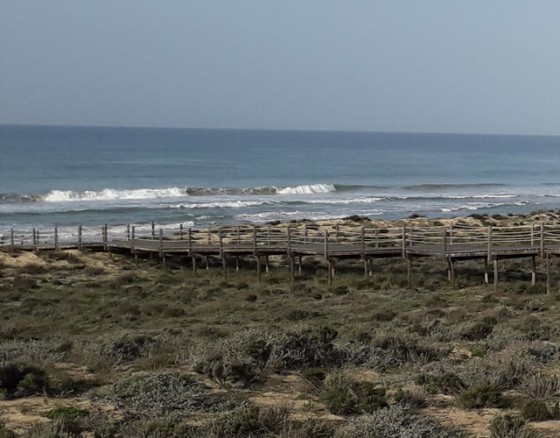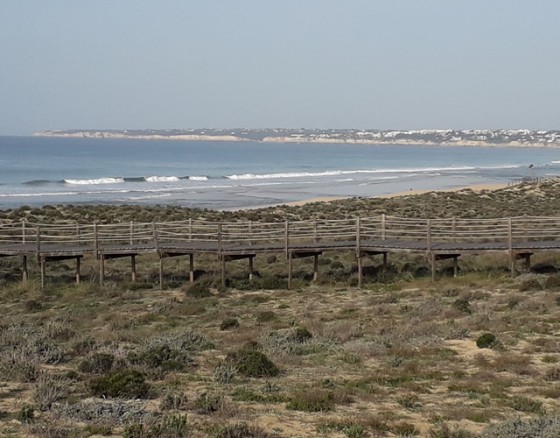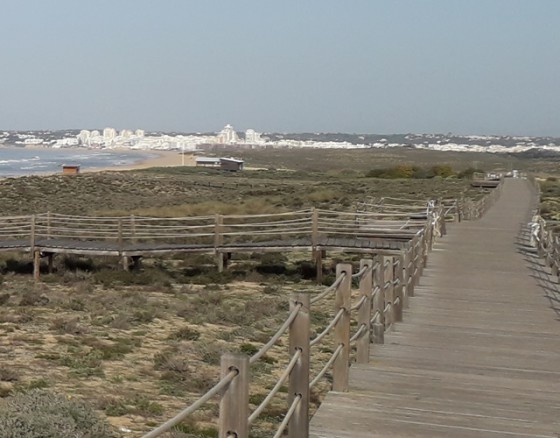 Gale Beach
Praia da Gale
Gale beach or Praia da Gale can be found to the west of Albufeira and if you are looking for wide-open huge beaches with miles and limes of sand, rocks and caves to explore, this is the beach for you. A short transfer from Albufeira centre, just past the marina, the coastline of the Algarve starts to break up into private coves, secluded beaches and inlets that have been seen on postcards of the Algarve since the first tourists arrived. Then just as you think that all the beaches are small and hardly accessible at high tide the coast suddenly opens up to a huge expanse of sand that stretches literally for miles.
The beach runs through the heart of the Salgados Lagoon and the protected area has become a hot spot for runners, walkers, surfers and ocean lovers both locals and tourists alike. The beach is overlooked by long wooden raised pathways and decks that have become popular on many of the beaches along the Algarve coast.
There are several beach bars that offer incredible seafood, wine and cocktails open all through the season they are the perfect photo opportunity for the budding Instagrammer. You can actually walk from Albufeira to Armacao de Pera, the next town along the coast, without leaving the sand, in fact, you will actually cross the border of Albufeira and find yourself in the province of Silves if you can manage the 6km walk.
The beach has also become a mecca for the surfing community in the area and at sunrise every morning come rain or shine you will be able to sit back in the sand and watch as they catch the large Atlantic waves that crash against the sand at Gale.
Share Gale Beach with your friends: