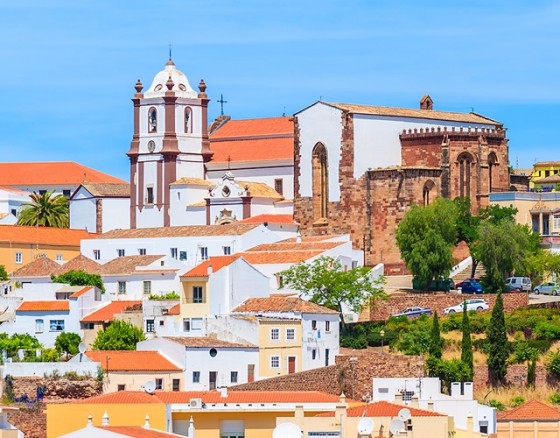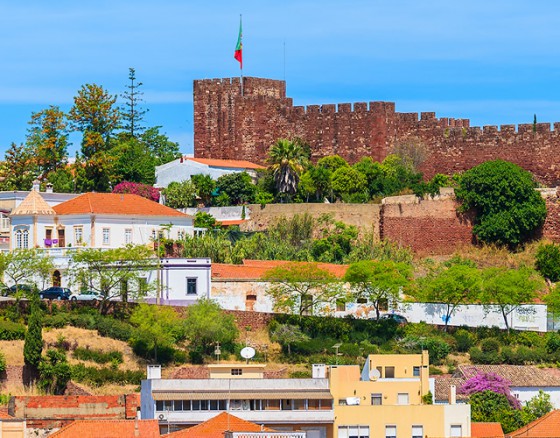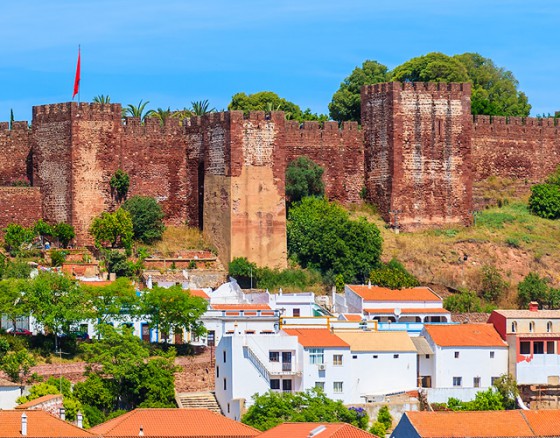 Mourish city castle!
Silves is an enchanting town littered with orange and lemon trees, sitting on the banks of the Arade River (Rio Arade). There is history everywhere you look in Silves, to remind you of its affluent and bold past as a Moorish capital ("Xelb"). The most prominent monument is Castelo de Silves, which is now the best preserved castle in the Algarve. The castle and the Cathedral beside it are the first buildings you see as you approach Silves, as they sit on the hilltop above the town. Sé de Silves (Cathedral of Silves) one of the Algarve's few remaining gothic monuments with ancient tombs, sits alongside the castle and a network of narrow, cobbled streets take you down into the town.
Silves has a very pretty central square, Praça do Municipio, with palms and flowers, beautiful gardens, and a newly paved river front which leads you to the swimming pool and beyond. If you would like to improve your fitness a little there is an exercise area near the pool with Life Trail Wellness Stations an outdoor play area for adults. What a great idea, especially in the fabulous climate of the Algarve.