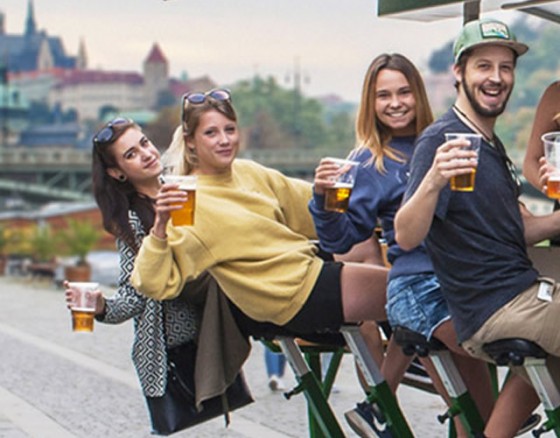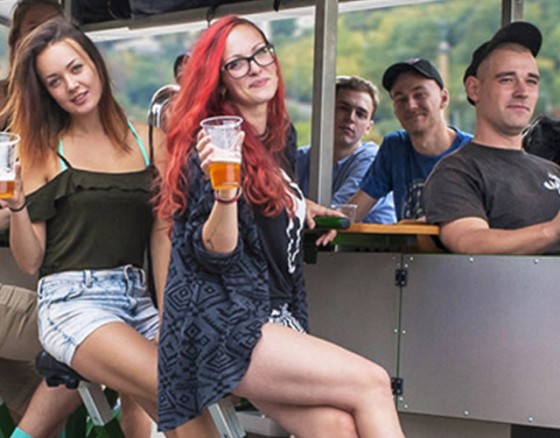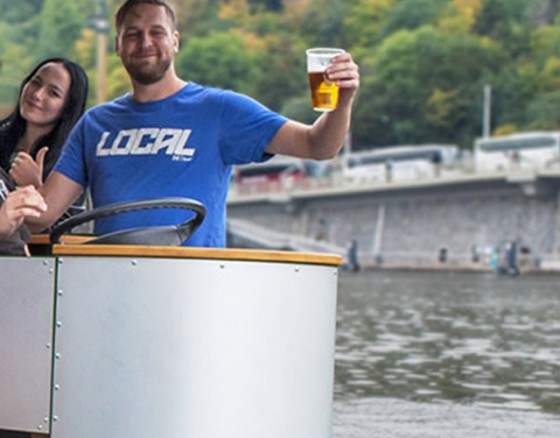 Beer Bike
Beer & Bar Bike Albufeira
Bar bike, Party bike, Beercycle, Fietscafe, Bierfiets, Pedal Pub or Beer Bike, the names we can call it are endless but the bottom line is this, we provide the steering, the guide and the booze you just jump aboard and pedal! With space for up to 16 party pedalers and room for enough booze to flatten a rugby team, you and your crew can take Albufeira by storm, see the sites and get your stag or hen weekend underway from the comfort of a moving pub in the sunshine.
Where can the Beer Bike go?
We have various routes that criss-cross Albufeira including the strip, old town, new town and surrounding areas.
How long are bar bike tours?
The Beer Bike tour last approximately an hour and we have time slots available from 12:00 midday but we can extend the tour if you want us to, to create a bespoke Pedal Bar tour contact us today.
How many people fit on a Beer Bike?
Our Beercycle can hold from 6 to 16 people (6 being the minimum), why, you ask, it takes at least 6 to haul the huge amounts of booze we pack on board so bring your A-game!
How do we know where to go?
The great thing about the Beer Bar is that you don't need to worry about where you're going our experienced guide will take care of the steering and directions (as well as the brakes) all you do is pedal when you're told to and drink!
What drinks are available?
Ok so we have to keep things within reason, you are on the open roads after all, so a litre bottle of vodka each isn't gonna happen, but we do have Barrels of Beer and Sangria, bottles of Prosecco and wine or even champagne. However if you have a special request we can put together a package just for your group.
Portugal Rocks Beers Bikes are a perfect way to get your weekend up and running to see if we have any availability for the dates you're over send us a quick enquiry and we will get right back to you.
Distance:
0 kms from centre
Price: FROM €35.00per ticket
Destination:
Albufeira, Algarve, Portugal
Share Beer Bike with your friends:
This product has various prices, and cannot be added to the cart, please contact us for a FREE quote.