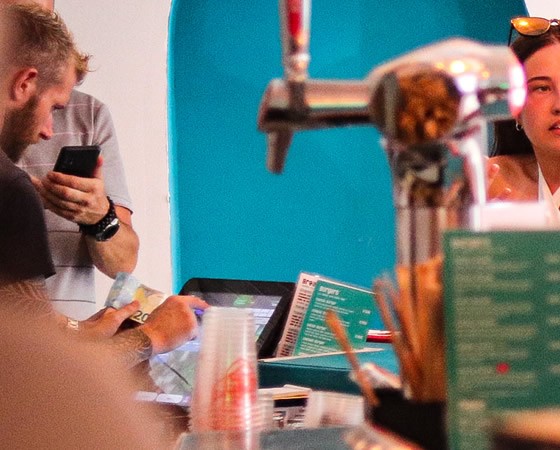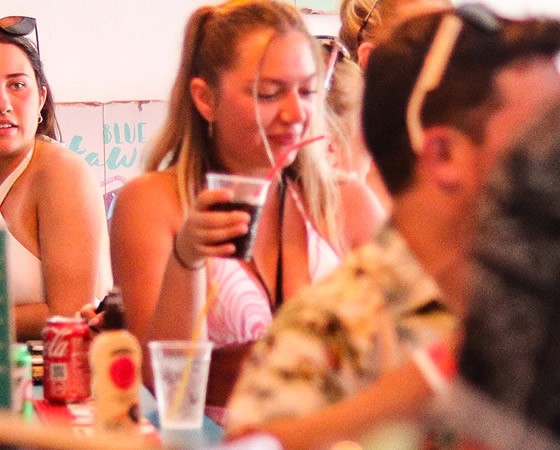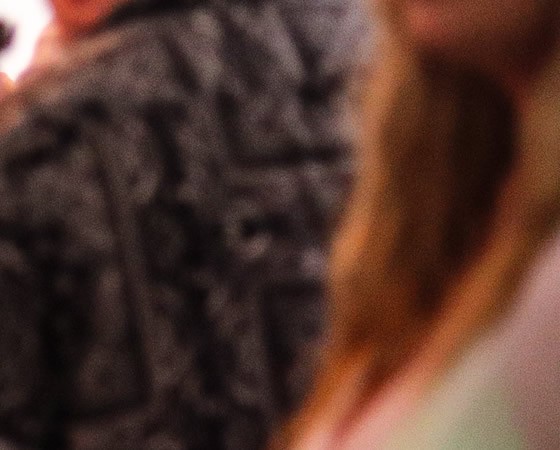 Bottomless Brunch
Bottomless Brunch in Albufeira
Book a table and get unlimited drinks (Sangria, Prosecco, Wine or Beer), Our Bottomless Brunch packages can have all kinds of extras added to them including, Cheeky Butlers or Maids, Strippers, table decorations, transfers or even Champagne. The Bottomless Brunch lasts for one and a half hours but can be extended on request.
Our Bottomless range of drinks and food packages are designed especially for stag, hen and birthday groups travelling to Albufeira in Portugal. The bottomless brunch deals can include anything however the main and most popular packages are the Bottomless Prosecco, Bottomless Beer, Bottomless Sangria or Bottomless Mimosa. All of them can have food added as well as the extras we already mentioned above.
If you would like a special table decoration or a personalised cake ordered or even a bottle of champagne to get you started just let us know and we will organise everything.
A bottomless brunch is a dining concept that combines a leisurely brunch meal with unlimited alcoholic beverages, typically for a fixed price. It's a popular social activity often enjoyed during weekends or special occasions. The term "bottomless" refers to the fact that the drinks, such as mimosas, Bloody Marys, or other cocktails, are continuously refilled by the servers, creating an atmosphere of indulgence and relaxation.
Here's how a bottomless brunch generally works:
Food: Bottomless brunches offer a set menu depending on whether you having a Breakfast, Brunch, Lunch or dinner. Our Bottomless options are all served as platters spread across the table so everyone can dig in and enjoy, Veggie options are available but you must tell us at least 7 days before the event or at the time of booking

Drinks: The main attraction of a bottomless brunch is the unlimited drinks. Our superb down-and-dirty options include Red or White Sangria, Prosecco, Mimosas, Wine or Beer. We do allow you to mix it up so ask one of our staff when you book and we can offer you a tailor-made package

Time Limit: Bottomless brunches typically have a time limit during which unlimited drinks are available. Our standard time is 90 minutes however other packages are available if you ask one of our staff.

Fixed Price: Guests pay a fixed price to partake in the bottomless brunch experience. This price covers both the food and the unlimited drinks. The fixed pricing structure allows guests to enjoy a variety of dishes and drinks without constantly worrying about the bill.

Social Experience: Bottomless brunches are social events where friends, families, or couples gather to enjoy good food, drinks, and company. we can also add extras such as a cheeky butler, decorated cake, muffins or cupcakes, for all the available extras as one of our team.

Reservations: Due to their popularity, all bottomless brunches require reservations, we cannot offer this service in our bar without a minimum of 7 days' notice.
Bottomless brunches have gained popularity as a way to combine eating and drinking with your crew in a relaxed and private setting. It is a unique opportunity to unwind, catch up and celebrate special occasions while indulging yourself in delicious food and drinks.
Distance:
kms from centre
Price: FROM €35.00per ticket
Destination:
Albufeira, Algarve, Portugal
Share Bottomless Brunch with your friends:
This product has various prices, and cannot be added to the cart, please contact us for a FREE quote.