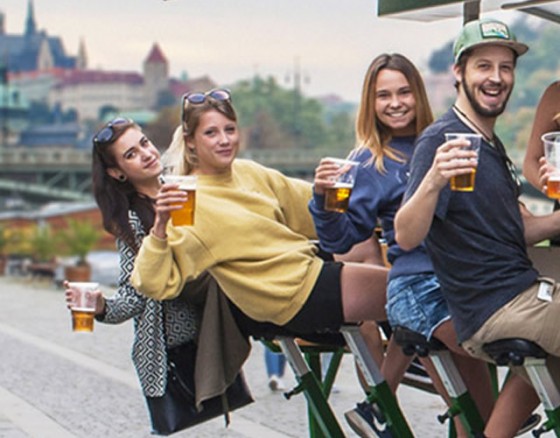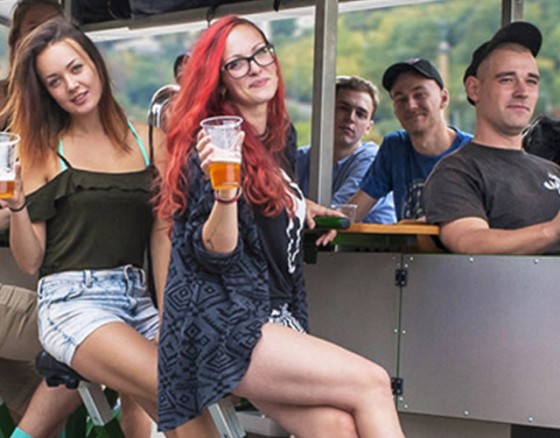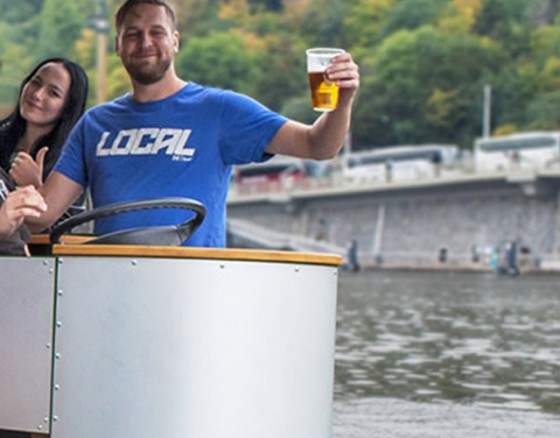 Beer Bike
The Porto Beer Bike, its Hilarious!!
The Lisbon beer bike is an incredible way to enjoy Portugal's capital city while enjoying an ice-cold beer, sangria or wine as you're guided through the beautiful streets of Porto The tour takes many names, beer bike, pedal bar, bike bar plus many more however the concept is the same, a professional guide with steer the bike and provide inspiration and drinks to keep you going. The tours are very easy on the legs, don't worry it is not the Tour de France and there are plenty of stops and breaks to take photos and enjoy the sights and sounds of our amazing city.
The tours last around 1 hour but can be extended on request if you have the stamina and the drinking power. There are pre-planned routes associated with the beer bike tours that avoid traffic and congestion in the city so your trip is taken care of before you arrive and makes sure it covers all the best sights and sounds of the city. The bike has Blue Tooth on board so phones can be connected for music to make your activity more fun.
Price: €45.00per ticket
Destination:
Porto city centre, Porto, Portugal
Share Beer Bike as a hen night idea: