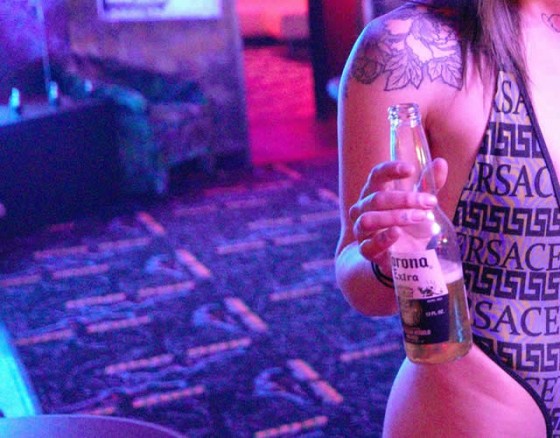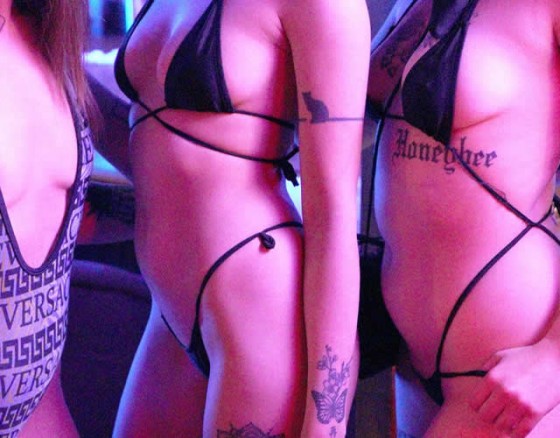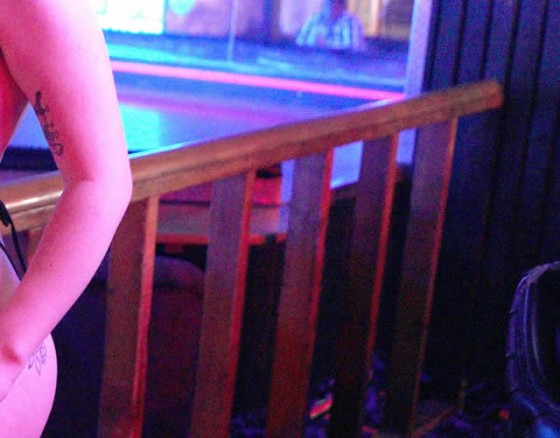 Strip Club Entry
Strip Club Entry
Entry into the finest Gents club in Albufeira. Strip shows, lap dances, private dances and more, strip club entry in Albufeira is a must for any stag (or hen) weekend. Getting your team into a strip club for a good old-fashioned bit of stag (or hen) fun is a must, to book entry, tables, drinks, lap dances and shows get in touch today and we will hook you up.
You and your group can get entry into the finest Gents Club in Albufeira. This will include 1 hour of open bar. Come and see the lap dancers and the fabulous women here in Downtown Albufeira. Definitely a night for you and your boys!
Are you ready to dive into a world of excitement, allure, and electrifying performances? Look no further than Portugal Rocks Strip Club Entry, where fantasies come to life and unforgettable memories are made. Nestled in the heart of Portugal's vibrant nightlife scene, our establishment is dedicated to providing you with an unparalleled adult entertainment experience that will leave you craving more.
Seductive Performers: Our handpicked selection of stunning and talented dancers will mesmerize you with their captivating moves and magnetic presence. From sultry pole dances to daring aerial acrobatics, our performers know how to push boundaries while maintaining an air of elegance.
Elevated Ambiance: Step into a realm where luxury meets intimacy. Our sophisticated decor, mood lighting, and plush seating create an atmosphere that's both inviting and exclusive. Whether you're celebrating a special occasion or just looking to unwind, our venue offers the perfect setting.
Signature Cocktails: Indulge in a range of creatively crafted cocktails and premium spirits from our well-stocked bar. Sip on a tantalizing concoction as you immerse yourself in the alluring performances happening on stage.
Live DJ Sets: Groove to the beats of our resident DJ who spins a mix of sexy tunes, creating an irresistible energy that pulses through the venue. The music perfectly complements the performances, enhancing the overall sensory experience.
Private VIP Suites: For those seeking an even more exclusive encounter, our lavish VIP suites provide an intimate space where you can enjoy one-on-one moments with your favourite performer. Elevate your evening by reserving one of these suites for an unforgettable private dance.
Special Events: We host themed nights and special events regularly, adding an extra layer of excitement to your visits. Whether it's a themed costume party or a special holiday event, every night at Portugal Rocks Strip Club is a chance to create memories that will last a lifetime.
Respectful and Safe Environment: We prioritize the comfort and safety of all our guests. Our staff is trained to maintain a respectful and inclusive atmosphere, ensuring that everyone can enjoy the entertainment without feeling uncomfortable.
Book Your Experience: Ready to make your night exceptional? Book your table or VIP suite in advance to guarantee your spot at Portugal Rocks Strip Club. Whether you're flying solo, with a group of friends, or celebrating with a bachelor/bachelorette party, we're here to make your evening an extraordinary one.
Join us where fantasies become reality and every night is a Saturday night!.

If you want to see more of what happens on Albufeira Strip
Distance:
1 kms from centre
Price: €24.00per ticket
Destination:
Albufeira, Algarve, Portugal
Share Strip Club Entry as a stag night idea: